Writing
I create essays, op-eds, and reported pieces on current events. I focus on race, gender, sexuality, mental health, and disability.
Gabriel Barletta for Unsplash. [IMAGE DESCRIPTION: A Black human is seen from the chest up, taking up the center of the frame. Their profile is adorned with a hat worn backward. We only catch their silhouette in front of the bright white spotlight on a dark background.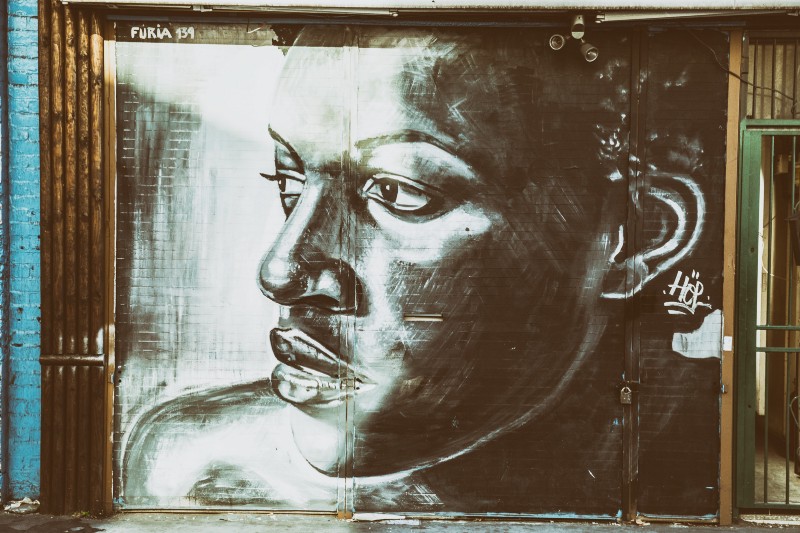 Tom Eversley for Iso Republic. [IMAGE DESCRIPTION: a Black woman is painted outside at 3/4 profile over her right shoulder. The grate of a door is visible on the right side of the frame].
Mental Health & Disability
IMAGE DESCRIPTION: A three frame comic of a pink blob that says "I want to go outside" in panel one as they look wistfully away. Their bed responds "no stay here with me". Panel three concludes with the blob in bed saying "oh no". At the bottom is credit: webcomicname.com